Little girls, they grow up so fast. Madison has brought so much joy into my life. Her terrible breath, incessant barking when the door bell rings, and an inability to refrain from licking your face when within your general vicinity. Other than these minor issues Maddy is my little boopsie and I love her SO MUCH. (I'm talking about my dog if you haven't already figured it out) She is the best snuggler when you're sick, guard dog at 4am when a raccoon is rummaging through your garbage, tattle tale on the cat when he jumps on the counter, and pretty much the best little muffin ever. Maddy has just turned another year older and I'm hoping that someone comes up with some life extending drugs for pets or a cheaper price on cloning soon. I'm totally kidding. The love we share is enough to last a million dog years!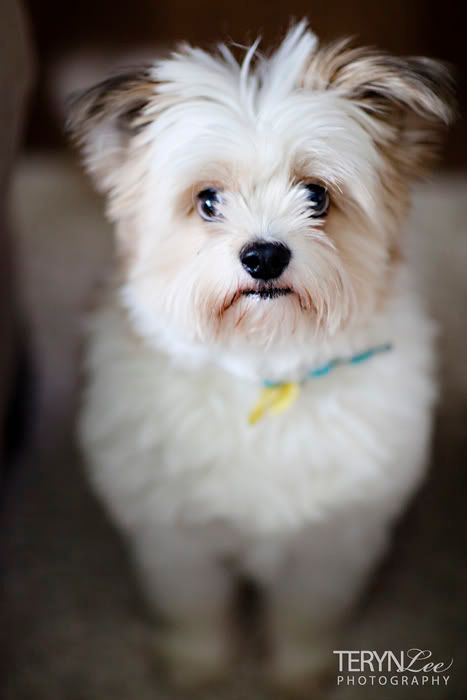 Maddy's favorite toy is this little hedgehog. Her toys (or dollies as we like to call them) are well cared for. She only gently chews them until their noses are just hanging by a few threads.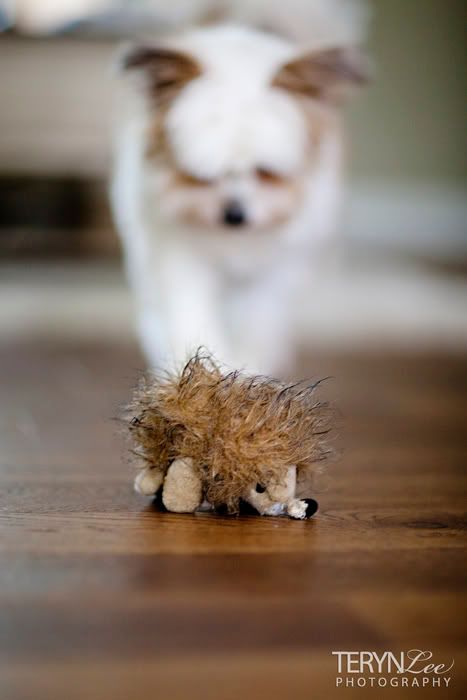 The last time we took her in to the groomer they left her tail obnoxiously long and it has only become more ridiculous. Here Maddy is flaunting her exotic plumage.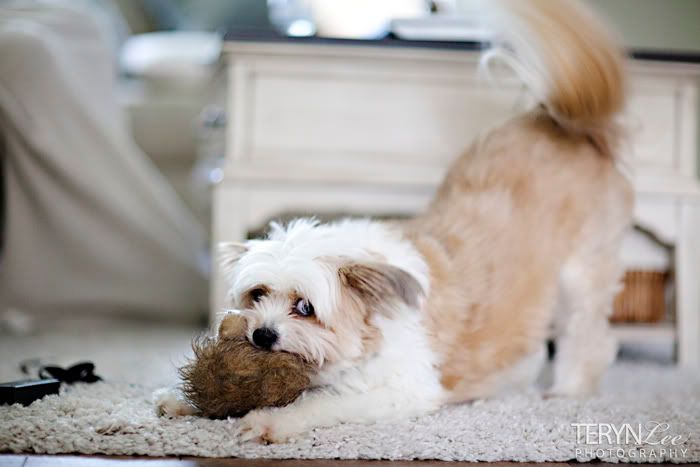 Here Maddy is asking me with her eyes if we can make popcorn with loads of butter & salt on it and watch The Sound of Music. We are going to sing all the words to every song and afterwards we will most likely look into changing our legal name to Von Trapp