Now, those of you that know me realize that I am quite sarcastic. Or if you have read any of my other posts you would have caught on. It runs in the family ("thanks mom"-said with sarcasm)I also love doing things that would at first, to the untrained eye, appear ridiculous. However despite this photo-shoot's odd flair, it captures the essence of: a) my love for the Boopsie, b) the nerdy argyle sweater that was purchased by my mother at Superstore, and
c) the tacky portraits that are proudly showcased among the dusty shelves in my grandmas condo across from the Bingo Palace.
At the bottom of each photo I will write what I believe was taking place at the time each photo was taken. These are all self portraits taken on a tripod.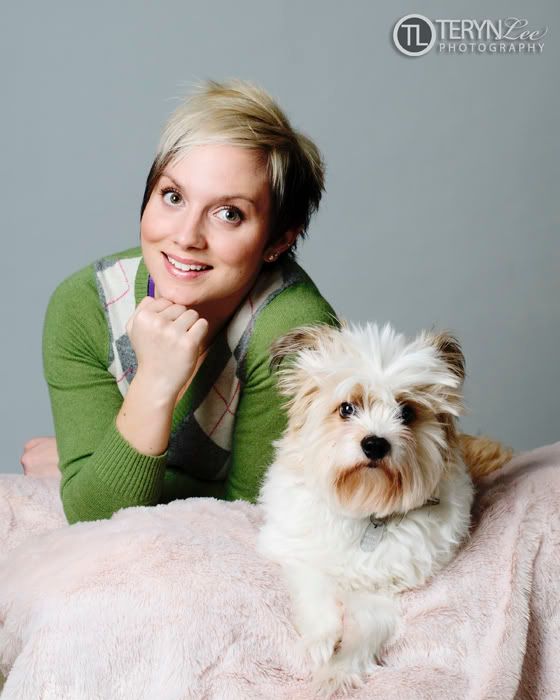 Just a lot of loving and laughing. We are both thinking about what great friends we are and what we will eat for dinner later.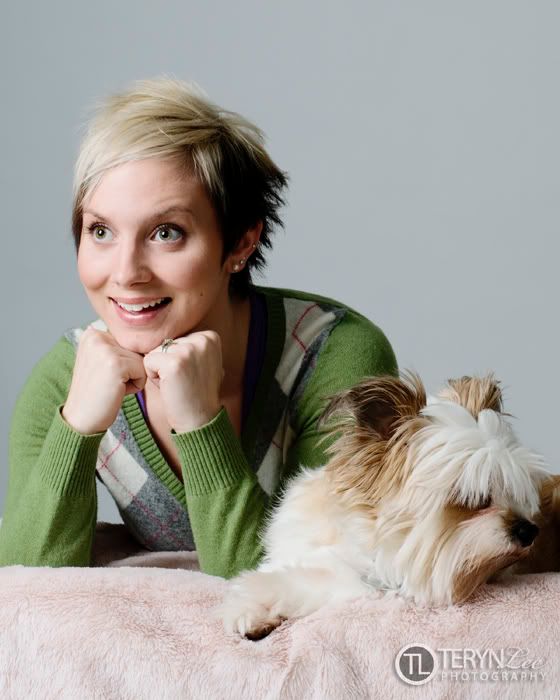 In this one I have told a funny joke and Maddy is looking for a tissue to dry her eyes because she has started crying from laughing so hard. I am delighted.
In this unforseen family photo, the cat has lept at me with rage and is trying to swallow my body whole, like a man eating snake. Maddy winces with fear, but I have sensed his plot, and managed to free my arms which, documented in unseen photos, pry his large, hairy, snake-cat body off of my glorious sweater.